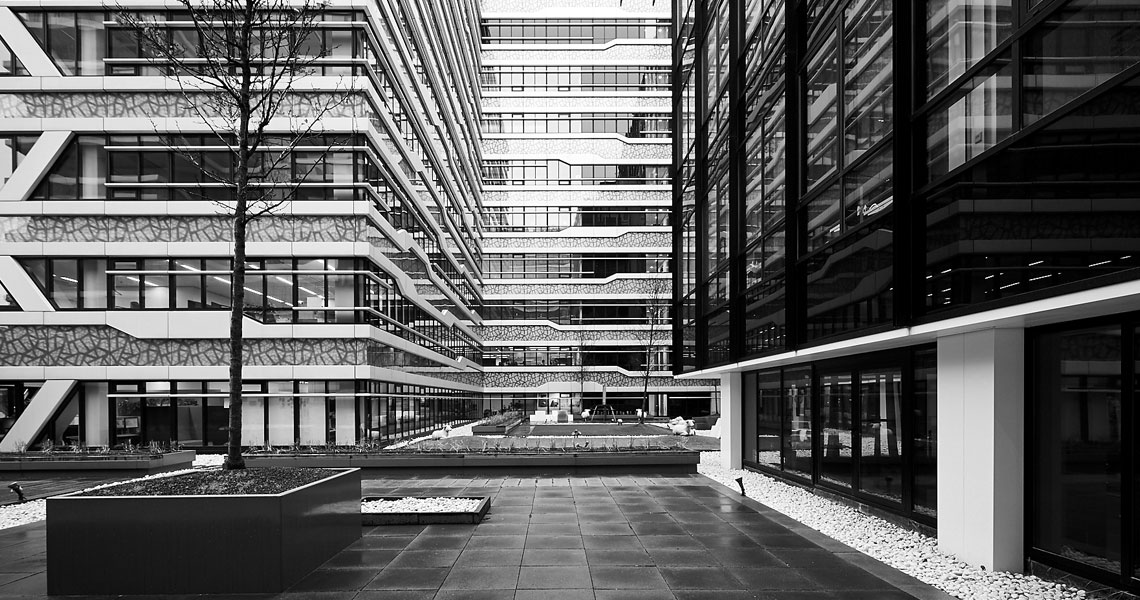 Offices / Housing / Leisure – Developed 2019
Transforming the iconic New Babylon into a high-end, multifunctional design that moves effortlessly into the future.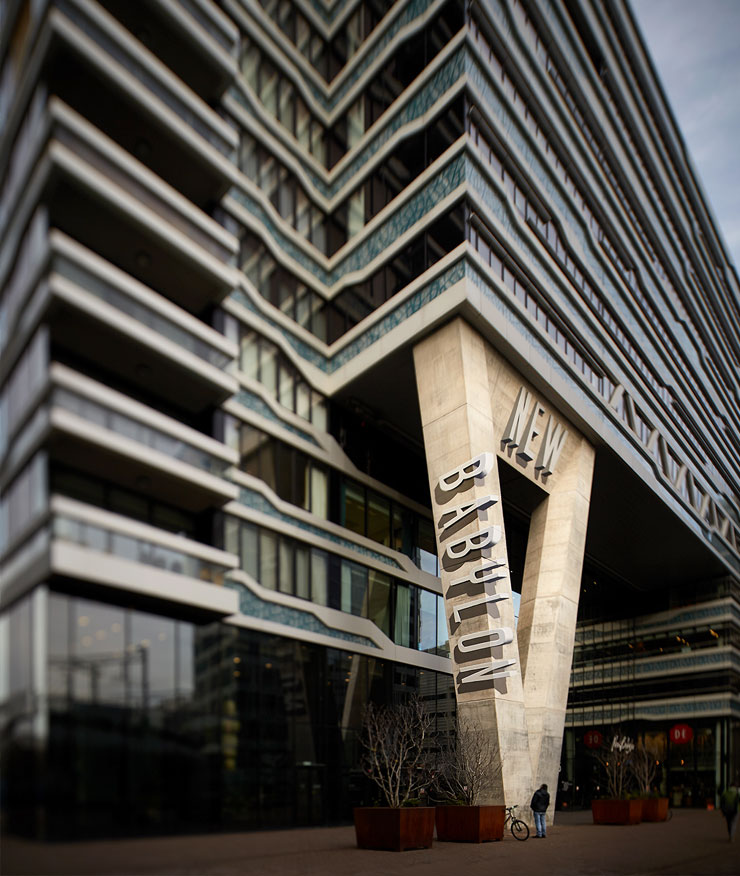 Architect
Roberto Meyer,
MVSA Architects
A landmark on The Hague's skyline
New Babylon is a prime example of how living, working and leisure usage can be integrated into a single building. Next to its two impressive residential towers, the complex combines office spaces and accommodates a hotel, restaurants, cafes, break-out areas with other amenities.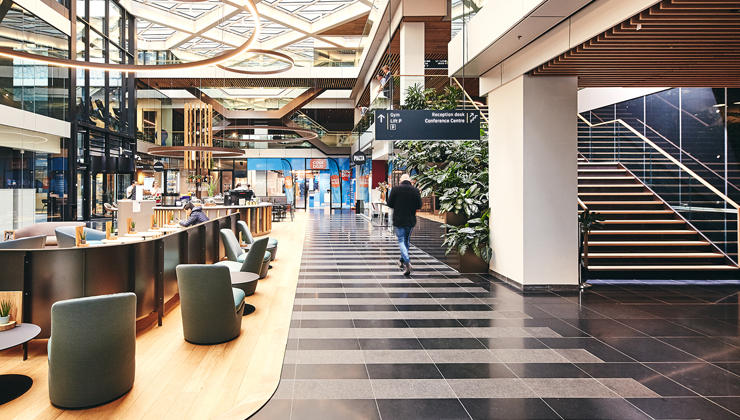 Revitalising a world-class location – the spectacular transformation of a 1970's building into an open, ultra-modern 21st century high-rise.
A market-leading, innovative and tenant-focused company, Icon Real Estate fundamentally believes in the buildings and environments they create. The current New Babylon refurbishment is conceived to impress and provide the highest quality office space for top tier, blue-chip professional tenants. The interior design is eloquent: clad in wood, with plenty of open spaces, break-out areas, natural light and an ultra-modern reception area with high-end business services facilities.
Upgraded to the most exacting tenant standards, New Babylon's office spaces are divided into two separate parts allowing for greater flexibility for both larger and smaller occupier demands. Wide, brightly lit corridors are accessible from every corner of the building and create a magnificent thoroughfare connecting Anna van Burenplein and Koningin Julianaplein. As a reference to the Hanging Gardens of Babylon, several landscaped roof gardens as well as landscaped areas have been incorporated between the shops to create an aesthetic mix of green and functional space.
Related