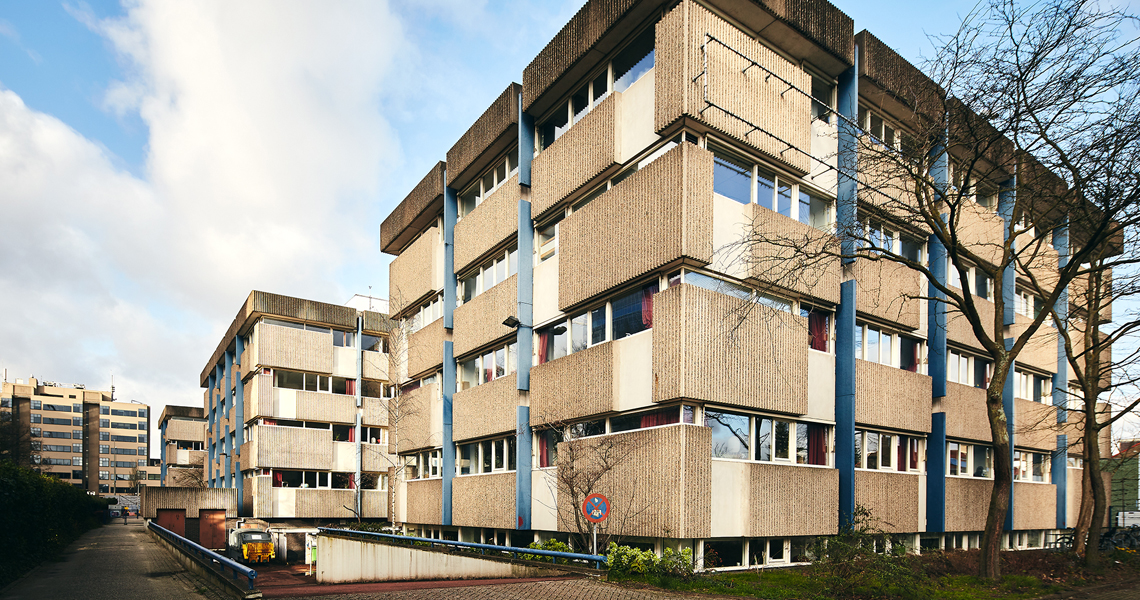 Office / Renovation / High-class office villa / green roofs – Under development
Nuveen and G&S Vastgoed join forces and work together on the renovation of a building from the 70s into an innovative prestigious office villa in the middle of the Zuidas.
PI59, the building at the Prinses Irenestraat 59, is located in the middle of the South axis, the business heart of Amsterdam, and within walking distance of Amsterdam-South station.
The Prinses Irene neighborhood in Amsterdam-South, built in the 1950s, is located the building on the Prinses Irenestraat 59, which was designed at the time by the Architectural firm: Le Grand & Selle. Together with surroundings buildings, such as the Parnas complex (1975) and the Atrium (1972), it is one of the oldest buildings on the South axis. It is a typical 1970s building in which the reaction to the concrete colossi from the 1960s, such as the visible main building of the Dutch Bank on Fredriksplein. The colossal effect has been reduced by indented and buldging parts, stairs and terraces.
With a total floor space of approximately 14,000 m2, the office building at Princes Irenestraat 59 is one of the last objects on the South axis with excellent renovation potential an also offers a good opportunity to add value to this exceptional location.
Exceptional building
The characteristics of the building are the dimensions : with a length of 110 meters and a depth of 40 meters, an exceptional building is created. At first glance, it is not clearly visible how long the building is, this is because the facade is divided into straggered parts along this length. This ensures that the building fits well with the underlying housing construction. The renovation of the building will consist of a facade renovation in which the construction of the building will be preserved. Several tenants have used the building over the years. The first tenant was accountancy firm KPMG, succeeded by law firm Nautautilh. The building has been let to the Amsterdam International Community School since. With the upcoming renovation, the building will be prepared for a new phase of life and new tanant(s) will offer an ideal future-proof workplace.
Together with Cityhold office Partnership (CHOP), a pan-European office venture managed by Nuveen Real Estate, we will tranform the office building at Prinses Irenestraat 59 into an innovative prestigious office villa. CHOP's strategy is aimed at investing prime locations in buildings to which great value can be added through renovation or development. The building at Prinses Irenestraat 59 fits perfectly into this picture and will add a lot of value through this renovation, not only the building itself, but also the surroundings.
Related