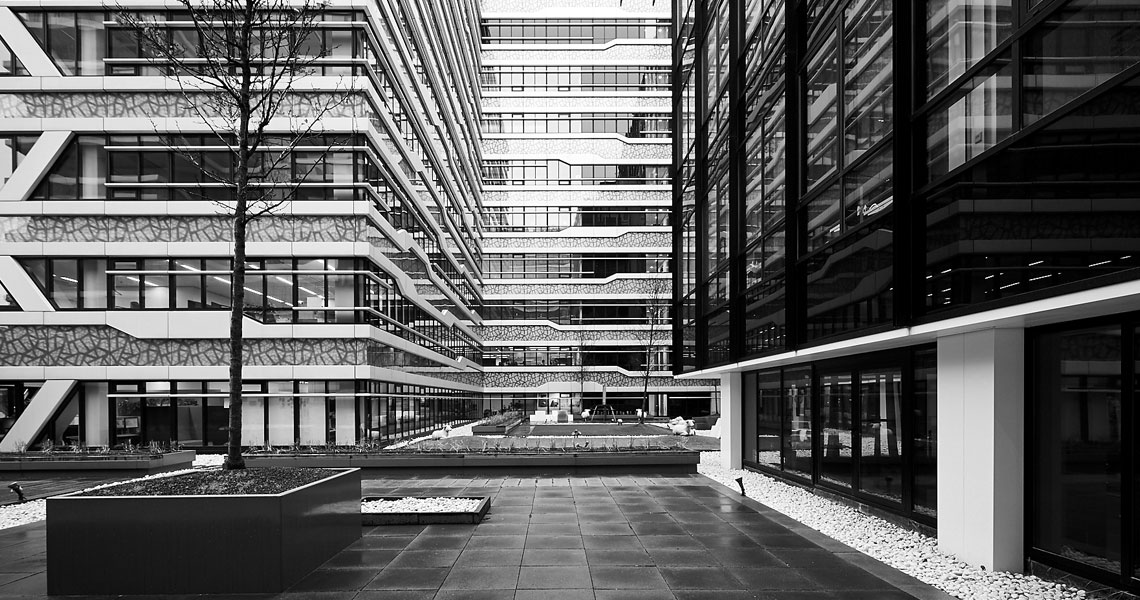 Kantoren / Wonen / Recreatie – Opgeleverd 2019
Transformatie van het iconische New Babylon tot een hoogwaardig, multifunctioneel ontwerp dat moeiteloos de toekomst tegemoet kan treden.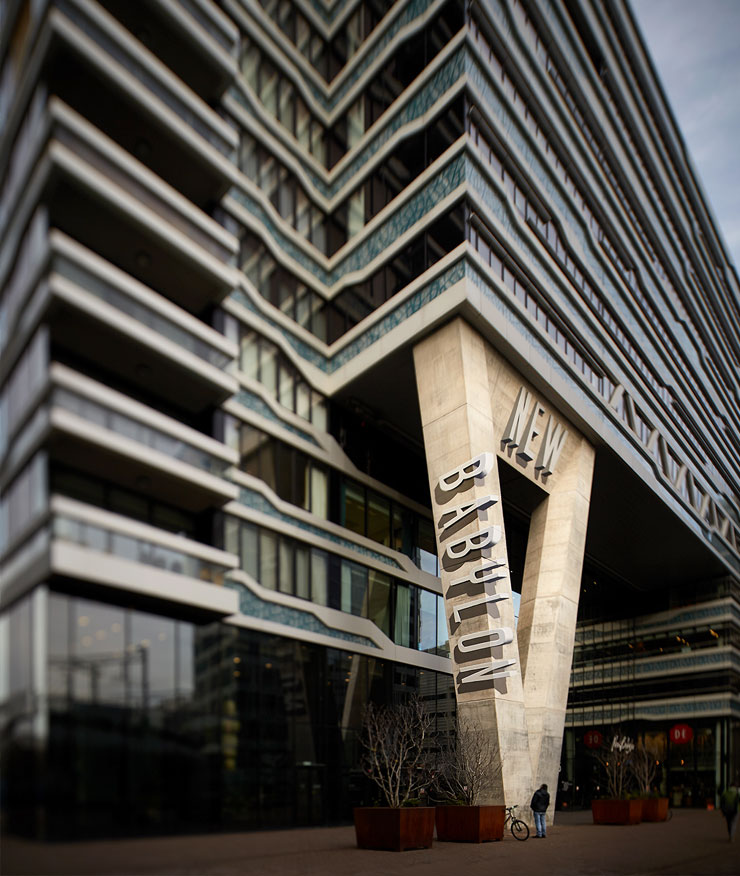 Architect
Roberto Meyer, MVSA Architects
Een blikvanger in de Haagse skyline
New Babylon is een goed voorbeeld van hoe wonen, werken en ontspanning in één gebouw kunnen worden geïntegreerd. Naast de twee indrukwekkende woontorens herbergt het gebouw kantoren, een hotel, restaurants, cafés, ontspanningsruimtes en andere voorzieningen.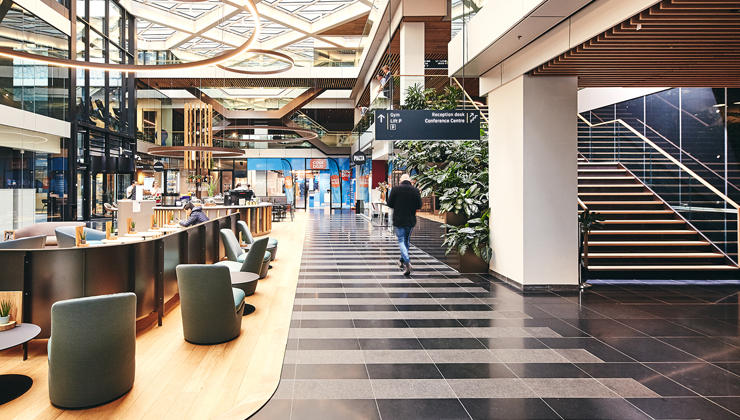 Een locatie van wereldklasse nieuw leven inblazen: de spectaculaire transformatie van een gebouw uit de jaren 70 tot een open, ultramoderne 21ste-eeuwse hoogbouw.
Icon Real Estate is een marktleidend, innovatief en op de huurder gericht bedrijf en gelooft fundamenteel in de gebouwen en omgevingen die ze creëren. De huidige renovatie van New Babylon is ontworpen om indruk te maken en de hoogste kwaliteit kantoorruimte te bieden aan professionele topklasse huurders. Het interieurontwerp is welsprekend: bekleed met hout, met veel open ruimtes, break-out ruimtes, daglicht en een ultramoderne receptieruimte met hoogwaardige zakelijke voorzieningen.
Upgraded to the most exacting tenant standards, New Babylon's office spaces are divided into two separate parts allowing for greater flexibility for both larger and smaller occupier demands. Wide, brightly lit corridors are accessible from every corner of the building and create a magnificent thoroughfare connecting Anna van Burenplein and Koningin Julianaplein. As a reference to the Hanging Gardens of Babylon, several landscaped roof gardens as well as landscaped areas have been incorporated between the shops to create an aesthetic mix of green and functional space.
Related